Tiffany Boutique in Nicosia opened its doors for the first time in 1971. The boutique´s founder, Miriam Lyssiotis, offered her customers exclusive designer clothing at a time when high-fashion merchandise was virtually unobtainable in Cyprus. In the 1980´s the world´s most famous fashion house endorsed Tiffany to showcase its sumptuous collection of accessories. Tiffany Boutique thus became an authorised "Chanel Corner".
Vera Lyssiotis, Miriam´s daughter, took charge of Tiffany in 2008. Vera marked the boutique´s 40th Anniversary in 2011 with a total renovation, resulting in an appealing and fresh ambience, a brand new and modern environment adapted to the needs and aesthetics of the time.
Tiffany as a brand has remained synonymous with style, glamour and fashion for the last four decades. During this time, some of the most famous designers of the world, such as Gianni Versace Couture, Cacharel, Claude Montana, Nina Ricci and John Galliano have passed through Tiffany Boutique, as well as 90% of all Italian designers of this era. Its philosophy, however, has remained consistent: it is not enough for a "label" to have just a powerful name. The quality of manufacture and materials together with the investment value, in most cases, are non-negotiable criteria of choice.
Company Information
Number of Employees
1-50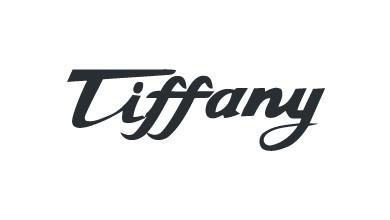 Address & Contacts
Street Address
Makarios Avenue 77 , Nicosia 1070 , Cyprus
Contact
Working Hours
now
Normal Opening Hours
Mon:

09:00-13:00

15:00-19:00

Tue:

09:00-13:00

15:00-19:00

Wed:

09:00-13:00

Thu:

09:00-13:00

15:00-19:00

Fri:

09:00-13:00

15:00-19:00

Sat:

Closed

Sun:

Closed
Address & Contacts
Street Address
28th October Avenue 353 , Limassol 3107 , Cyprus
Contact
Working Hours
now
Normal Opening Hours
Mon:

09:00-13:00

15:00-19:00

Tue:

09:00-13:00

15:00-19:00

Wed:

09:00-13:00

Thu:

09:00-13:00

15:00-19:00

Fri:

09:00-13:00

15:00-19:00

Sat:

Closed

Sun:

Closed